Guy Manning's
Next Challenge
Only 70 people have climbed the Seven Summits and skied to both the North and South Poles, a feat known as the Explorers' Grand Slam.

After spending 15 years completing the Seven Summits and skiing to the South Pole, my next challenge is the North Pole. In April 2021, travel restrictions permitting, I will attempt to complete the Grand Slam by skiing the last degree of latitude to the North Pole.

My goal is to raise as much financial aid as possible for the Cayman Islands Cancer Society. All of my expeditions are entirely self-funded, so 100% of your donations will go to providing desperately needed financial aid to cancer patients in Cayman who could not otherwise pay for their treatment and care.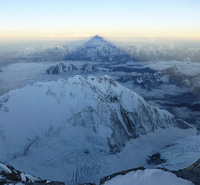 Everest's Shadow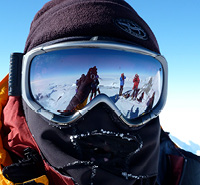 Vinson Summit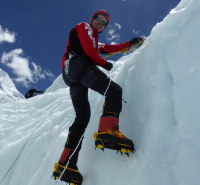 Khumbu Icefall Training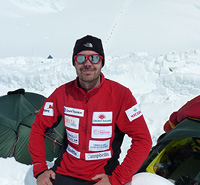 14K Camp, Denali
The Grand Slam Challenge
The Explorers' Grand Slam is the challenge of climbing the Seven Summits and reaching the North and South Poles. The feat was first completed by David Hempleman-Adams in 1998. 70 people have now finished the Explorers' Grand Slam, 21 reaching at least one pole from the coast, with 49 travelling the last degree of latitude from 89 degrees north/south.

The Seven Summits are the highest mountains on each of the seven continents. They are (in the order which I happened to climb them):
Kilimanjaro, Tanzania19,340 ft
Aconcagua, Argentina22,841 ft
Vinson, Antarctica16,067 ft
Elbrus, Russia18,510 ft
Everest, Nepal / Tibet29,029 ft
Carstensz Pyramid, Indonesia16,024 ft
Denali, USA20,322 ft
South Pole
Still to go
North Pole
The Charity
The Cayman Islands
Cancer Society
The CICS is a non-profit charitable organisation established in 1995. It receives no assistance from the government and is entirely reliant on donations which it receives from individuals and corporations.